AlternativeFreePress.com
VANCOUVER, BC (Alternative Free Press) – At least 1 case of Measles has been diagnosed in Vancouver with a second probable case as of May 28, 2014. At the time this article was published blood tests are pending so the Vancouver Coastal Health website still says "There have been no cases of measles in the Vancouver Coastal Health region." However, Alternative Free Press has learned that 1 Vancouver resident have been diagnosed with Measles, and a second is a probable case. Blood test results to confirm the diagnosed case are expected within 72 hours.
Both are believed to have been fully vaccinated with one of the two infected people confirming that they are certain they had been vaccinated for Measles. They reside in the same East Vancouver residence and are both between the ages of 25 – 35.
Most health officials already admit that the MMR vaccine is not effective in 10%-20% of the population. However, most neglect to tell you that the vaccine does not provide true immunity, it provides only a temporary immune-like response.
Dr Tetyana Obukhanych is an Immunologist who earned her PhD in Immunology at the Rockefeller University in New York and did postdoctoral training at Harvard Medical School, Boston, MA. and Stanford University in California. In the following video Dr Obukhanych explains how protective serum titers drop very quickly after the second MMR dose, meaning some vaccinated people do not receive any lasting protection from the MMR vaccine.

Here is a screenshot of the chart in the video highlighting the data which shows the MMR booster is simply not very effective.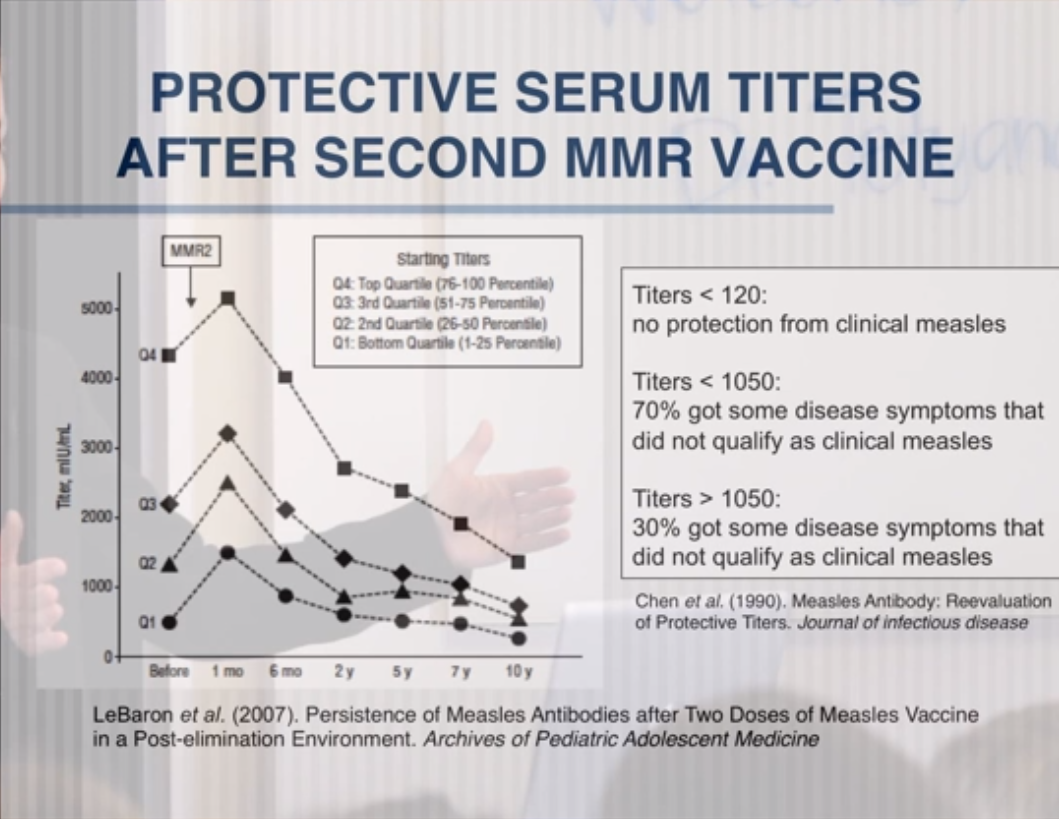 As of April 8, 2014 Fraser Health had 375 confirmed cases of measles in Fraser East. As far as we know, of May 28, 2014 these 2 recent cases are the first two reported in Vancouver.
Written by Alternative Free Press


Measles Outbreak Spreads West, Vaccinated Vancouver Residents Diagnosed by AlternativeFreePress.com is licensed under a Creative Commons Attribution-ShareAlike 4.0 International License.
RELATED:
New Jersey mumps outbreak exclusively infecting vaccinated population
Ohio & New York 2014 Mumps Outbreaks Only Infect Vaccinated Population
Is Canada's Temporary Foreign Workers Program increasing measles outbreaks?
*Correction: This article originally stated that 2 people had been diagnosed. We have since confirmed that 1 Vancouver resident has been diagnosed with Measles, and the second is a "probable case", not yet diagnosed.