BC continues to not provide updated outcome by vaccination status. Why? We suspect the data is similar to Ontario and Quebec showing vacccinated now more likely to catch COVID. Unvaccinated are 0.7x as likely to catch covid as vaccinated according to Quebec Government.
Yes, that is correct UNVAXXED LESS LIKELY TO CATCH COVID :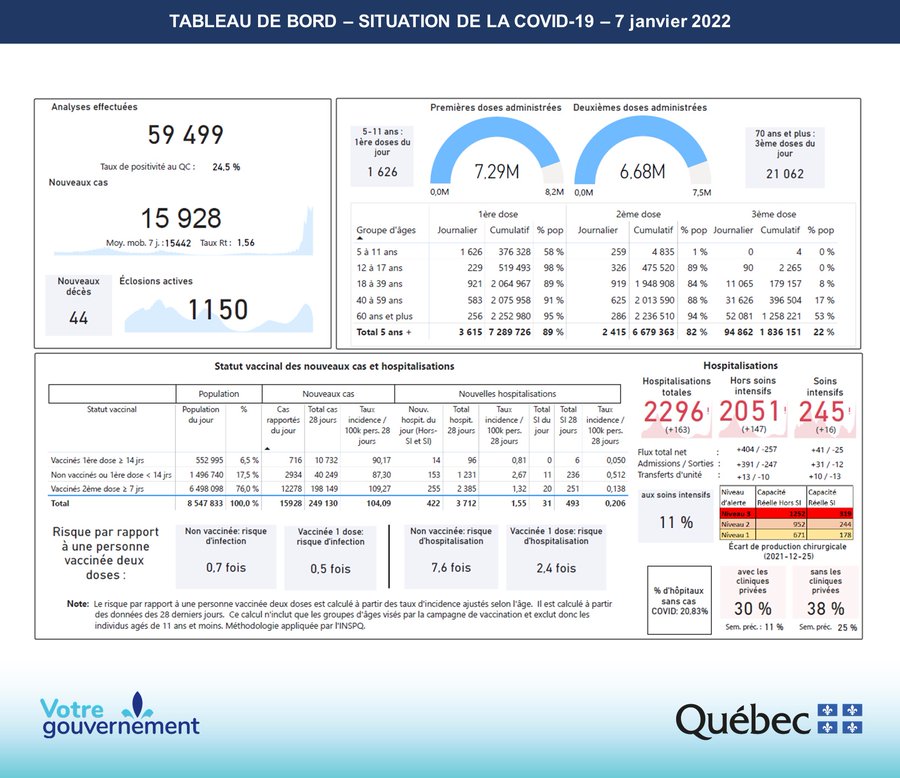 In Manitoba, the government is no longer releasing daily case counts. Winnipeg Free Press reports that instead of the-long established practice of listing the newest tally of positive cases — as has been the case since March 2020 — the province is now highlighting trends.

Saskatchewan has admitted their cases by vaccination status is data incorrect, as we have previously reported.
Alberta continues to blend unvaccinated with people who recently got their first dose, so no way to know real outcome by vaccinations status.
Quebec should be commended for not hiding their 0.7x risk for unvaccinated people, as it is becoming increasingly clear that provinces such as British Columbia have something to hide.