AlternativeFreePress.com
what is happening is quite simple:

Chinese investors smuggled out millions in embezzled cash, hot money or perfectly legal funds, bypassing the $50,000/year limit in legal capital outflows.
They make "all cash" purchases, usually sight unseen, using third parties intermediaries to preserve their anonymity, or directly in person, in cities like Vancouver, New York, London or San Francisco.
The house becomes a new "Swiss bank account", providing the promise of an anonymous store of value and retaining the cash equivalent value of the original capital outflow.
Then the owners disappear, never to be heard from or seen again.

As more Chinese scramble to engage and repeat if only the first three steps, the price of local housing, which is merely a store of value to price indiscriminate foreign buyers, soars while it makes home purchases for the domestic population prohibitively expensive and virtually impossible.
These Vancouver Homes Sold For Millions In 2011 And Have Been Vacant And Rotting Since: Here's Why
Interviews conducted by B.C. Securities Commission investigators and read into evidence in a Securities Commission fraud hearing against Ayaz Dhanani reveal a complex real estate transaction with connections to alleged fraud and organized crime players. …

NDP MLA David Eby, B.C.'s opposition housing critic, said facts gathered by The Province provide perhaps unprecedented detail and corroboration of similar allegations reported to his office concerning offshore buyers and local realtors.

"I was really troubled by the facts in your case," Eby said in an interview. "And I'm concerned this is not a one-off situation, and this could be a systemic, regular practice. There is enough information to raise red flags for investigations."
Follow the money: Evidence submitted at fraud probe points to concerns about Vancouver real estate market
"It has come to light that institutions have been, I would say inadvertently, making mortgages to people whose income has been falsified," said Jeremy Rudin, superintendent of financial institutions.
Mortgage fraud a key threat to Canada's financial system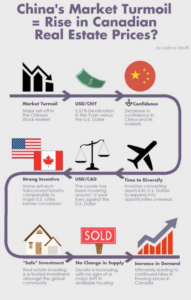 Vancouver Real Estate Goes Full-Retard; Average Home Price Now $1.8 Million
Properties are traded one or more times before a deal closes – legal but controversial flipping that creates opportunities for agents to make multiple commissions and investors to profit tax-free from houses that are not yet technically in their possession.

Because assignment sales are rarely listed publicly, they have created a thriving grey market that is accessible largely to investors, speculators and real estate agents who have insider information.

What's more, the assignment market appears to reward neither the original seller nor the ultimate buyer, despite pushing prices higher and higher: Sellers receive less for their properties than what buyers are finally willing to pay at the end of the chain. And buyers – many of them foreign or backed by foreign investors – pay more than they would have to if the middlemen weren't involved.

The resulting distortions threaten to strain the public's trust in the real estate brokerage business, according to some in the profession, while others openly question the sustainability of a market they are heavily invested in – and helped create.

"It worries me a lot that this could all come crashing down. I worry about it all the time," said one Re/Max agent, Khalid Hasan, who said he owns or co-owns 15 to 20 properties, all destined for resale.

"A lot of people are just assigning and flipping in this market – because they can make more money," said Mr. Hasan, who said he's bought several properties through assignments. "We witness assigning all the time – crazy assignments."
The real estate technique fuelling Vancouver's housing market