AlternativeFreePress.com
A quick glance at https://covid-19.ontario.ca/data/ shows that the rate of infection among vaccinated individuals sits at 69.74 per 100k whereas the unvaccinated rate is 54.77 per 100k.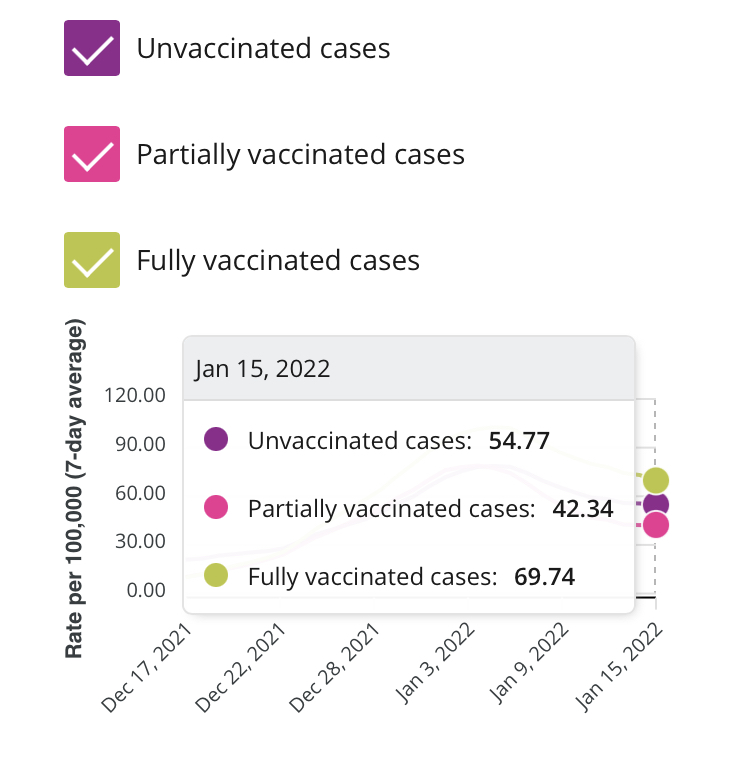 Here is another screenshot: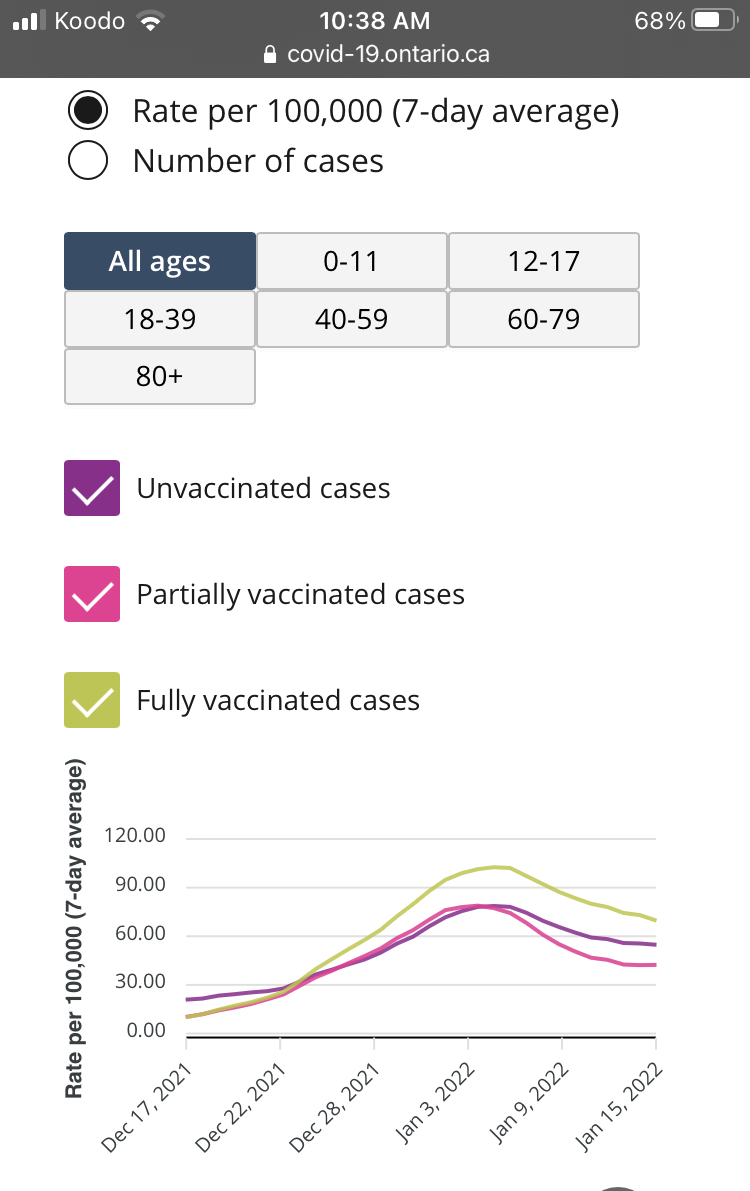 We have been reporting this unadjusted data for the past 2 weeks, but mainstream media seems to only be interested in repeating age adjusted numbers in order to keep the established narrative going. The truth is that vaccinated people are catching COVID at a higher rate than unvaccinated people according to Government of Ontario data, just like the unadjusted BC numbers show.